Genomenon Appoints Director of Customer Success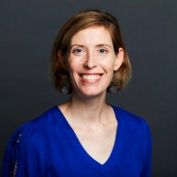 Elizabeth Varga to Join Leadership Team to Help Clients Maximize the Value of the Mastermind Suite
Genomenon announced today that Elizabeth Varga has joined the company's leadership team as Director of Customer Success. In this newly created role, Varga will lead the company's client development strategy, using insights to provide input for product marketing and direction for both clinical and Pharma customers.

"Having spent most of my career on the front lines as a genetic counselor advising families and clinicians on the impact of genomic variants for their health, family planning and therapeutic management, I fully appreciate the need for comprehensive and efficient tools to facilitate direct translation into the clinic," said Varga. "By leveraging the power of genomic language processing and artificial intelligence, Genomenon makes the vast scientific literature accessible in seconds. I cannot be more excited to assist our clients in maximizing the value of Mastermind to benefit their clinical patients, expedite research findings, and support Pharma's robust research and development teams so that the power of precision medicine may be realized."

Varga was most recently a genomic testing consultant at PerkinElmer Genomics, a global laboratory with expertise in newborn screening, noninvasive prenatal testing and clinical genomic testing services. Prior to her position at PerkinElmer, Varga established herself as a nationally known clinician, researcher and academician in the field of hematology/oncology and germline genomics, rising to the position of Co-Director of Personalized Medicine in the Hem/Onc/BMT Division and the Institute for Genomic Medicine at Nationwide Children's Hospital. Varga has also served on the Board of Directors of the National Society of Genetic Counselors and the National Blood Clot Alliance, an organization she co-founded.

We're excited to have Liz join Genomenon as our Director of Customer Success. Her background and experience at PerkinElmer and Nationwide Children's Hospital put her in a unique position to help our customers accelerate their variant interpretation and increase the diagnostic yield of their genetic testing.

Read the Full Press Release: https://www.genomenon.com/genomenon-appoints-director-customer-success/