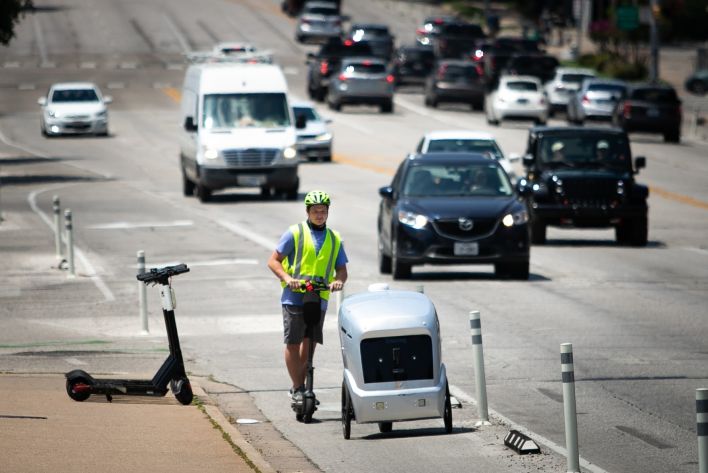 Robots Have Arrived In Austin, And They're Delivering Pizza
This is an article about portfolio company, Refraction AI.
In a narrow glimpse of the increasingly automated future awaiting humanity, 10 silver robots shaped like ice-cream carts are delivering Southside Flying Pizza to hungry Austinites in Travis Heights and the Central Business District.
The company behind the three-wheeled machines is hoping to grow its fleet exponentially and be part of a technological revolution in how people receive their deliveries.
View source version on cnbc.com: https://www.cnbc.com/2021/07/10/self-driving-looking-less-like-elon-musk-more-dominos-pizza-robots.html