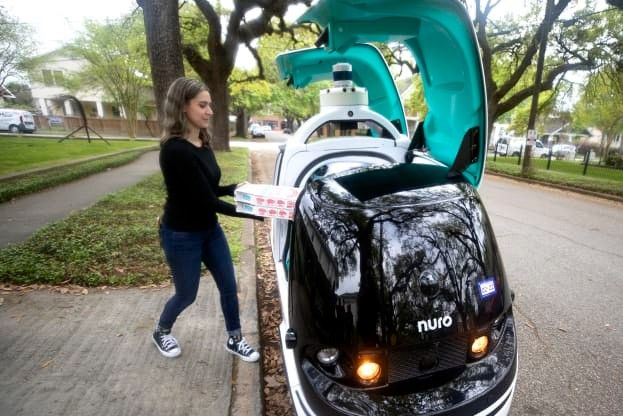 The self-driving race between Elon Musk's Tesla and Domino's pizza robots
This is an article about portfolio company, Refraction AI.
As companies like Tesla and its CEO Elon Musk come to Austin, Texas, the booming city and new tech hub has grown so much it has struggled to make good on its "keep it weird" motto.
But since early June, when residents of the South Congress, Downtown, or Travis Heights neighborhoods order pizza from Southside Flying Pizza, their pies might arrive inside a three-wheeled robot — the REV-1. But it is no full self-driving Tesla.
View source version on kut.org: https://www.kut.org/transportation/2021-06-21/the-robots-have-arrived-in-austin-and-theyre-delivering-pizzas