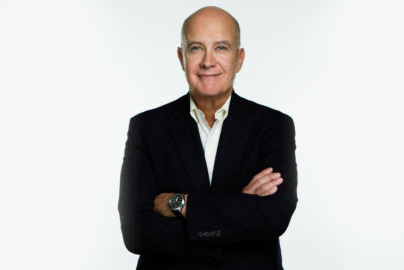 Advice for entrepreneurs from Michigan's most active tech investor
Invest Michigan is Fund Manager for Michigan Pre-Seed Fund II, which provides seed capital to early-stage companies that are commercializing technology products and services headquartered in Michigan, including advanced engineering, manufacturing and materials, IT software and cybersecurity, life sciences, and medical devices. Since the Fund's launch in 2014, it has averaged 20 investments per year, completing 108 investments totaling $13 million in 51 companies, making it the most active technology investor in Michigan during the past five years. These investments have brought $256 million in additional investment to companies resulting in new sales of over $130 million. Invest Michigan's early investments in tech companies play a critical role in helping to expand and diversify the state's growing entrepreneurial-based economy and helping to create high-tech jobs. In this interview, Invest Michigan President & CEO Charlie Moret shares sage advice for entrepreneurs considering VC investment.
Right off the mark, what advice would you give entrepreneurs who are considering whether VC investment is right for them?
I would say that investors spend considerable time conducting their due diligence to determine whether a company is a right opportunity for their fund and whether the terms make it a viable investment. Entrepreneurs would likewise do well by investing considerable time to conduct due diligence on which organizations would be great potential partners, rather than a shotgun approach. Most VCs are looking to make their entire return on one blockbuster investment, commonly referred to as a unicorn. Many early-stage companies can save themselves a lot of time — valuable time that could otherwise be spent seeking the right investment partners for their type of company — by using all the great resources available in Michigan to help determine whether they are VC fundable. For example, your local Smartzones, the Small Business Development Center, or the Offices of Technology Transfer at local universities have extremely talented staff to assist entrepreneurs. There are also some terrific investor groups around the state that can provide valuable advice and feedback, including Invest Detroit, Grand Angels, "MINTS" (Michigan Invests in New Technology Startups ), or Michigan Angel Fund to name a few.
What traits do you look for the first time you meet a founder?
For those interested in securing funding from Invest Michigan, the company's solution (technology) needs to address a real, sizeable market. We look for the founder or, better yet, co-founders, to demonstrate passion and articulate an exciting vision that grabs our attention. They should have already committed their time or "sweat equity" to the startup phase, attracted smart, talented team members, and have an ability to exhibit interactions with us that inspire trust.
Describe the top traits you've consistently seen in your most successful entrepreneurs?
Our most successful entrepreneurs are visionaries, have developed a broad network of resources to call upon, are constantly soliciting advice on their strategy and commercialization challenges, are thoughtful in their actions, and have been part of a previous successful startup, either with others or on their own.
Once you decide to invest, you embark on a very distinct relationship — do you think a founder should feel comfortable asking their investor for advice?
Our most successful founders incessantly share their challenges and progress with their board and seek as many points of view as possible. It is part of their DNA to be incredibly thoughtful in the execution of their business. If an entrepreneur can't get comfortable being totally transparent with their investors, they give up an incredible opportunity to gain support and assistance around a myriad of issues.
What other ways can investors be helpful besides their funds?
Investors typically have a network of people and resources that can assist a company, and help accelerate commercialization and market adoption. One example is securing additional talent for a company. Investors have experience with and connections to many people who have been in a variety of companies may be between "gigs," and could be candidates to join a new team. Investors usually also have experience with company valuations in the market. Having an appropriately valued company will go a long way for an entrepreneur trying to secure new funding and, more importantly, to getting funds quickly in order to start building company value with the appropriate resources.
What's one piece of advice you have for scaling companies looking for investment?
Don't believe that you have to make your own mistakes to learn — rely on the mistakes of others, including those your investor may have experienced, to speed up your success and avoid the hard knocks.
https://endeavordetroit.org/blog/advice-entrepreneurs-michigans-active-tech-investor/